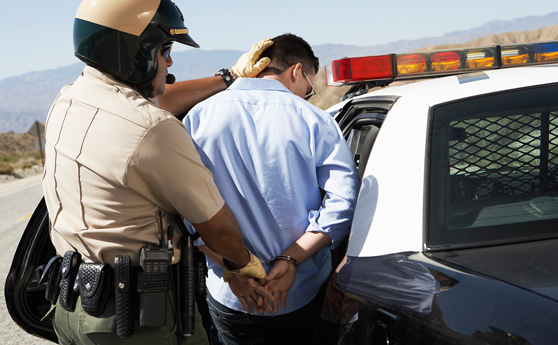 Criminal Defense Attorneys in Utah
Having the best Utah criminal defense attorneys on your case can make all the difference. An attorney who knows the courts in Utah, and understands the law gives you knowledge and experience on your side. Moreover, a criminal defense attorney Utah holds in high regard makes for a credible partner who can defend you with integrity and honor.
Our firm understands that when facing criminal charges you are worried about losing your job, your license, or even your freedom. We realize an indictment can mar your reputation, give you unnecessary anxiety, and introduce you to all the stress that comes with a criminal case. The process of litigation is oft overwhelming and upsetting but you must know that you can always turn to us for legal representation.
We, at Witt & Associates, will provide you with a criminal attorney Utah courts know to be capable of handling your case with utmost tact, skill, and sensitivity to your situation. We have earned the respect of judges and prosecutors throughout the state of Utah, and will give you the legal representation you deserve.
The kind of criminal lawyer Utah residents need is professional and aggressive in the courtroom. As your representative, your lawyer must be able to discern how every detail fits into the big picture of your case. The type of criminal defense attorney Utah residents, like you, can depend on is an attorney who is familiar enough with the Utah judicial system to navigate through its processes seamlessly so as to relieve you from your worries as soon as possible. The class of criminal lawyer Utah can turn to is the class of lawyers we have here at Witt & Associates.
The difference between jail and acquittal is often Witt & Associates.
In an criminal defense case, you can count on two things:
Anything you say or do can and will be held against you.
The success of your defense will depend on the expertise, experience and aggressiveness of your attorney(s).
Attorney Marshall S. Witt and the criminal defense team at Witt & Associates have built a reputation in the Utah courts based on successful cases handled in a professional manor. We have won many cases under remarkable circumstances, and are often able to get cases dismissed before ever going to trial. If your case does go to trial, our experience, knowledge of the law and aggressive pursuit of your rights will make you glad you have us on your team.
What you need is a criminal attorney Utah residents can rely on. Below is a list of some of the types of criminal cases we have successfully handled:
» Drug/Alcohol Offenses
DUI/DWI
» Theft
» Robbery
» Juvenile Crimes
» Internet Crimes
» Violent Crimes
Domestic violence
Assault
Battery
Murder
» Sex Offenses
Child Molestation
Child Pornography
Sexual Abuse
Rape
» White Collar Crimes
Banking Fraud
Blackmail
Breach of Fiduciary Duty
Bribery
Check Fraud
Communications Fraud
Conspiracy
Counterfeiting
Deceptive Practices
Embezzlement
Identity Theft
Mail and Wire Fraud
Money Laundering
Racketeering, RICO

Fill out this form for a
free consultation
with our office today!