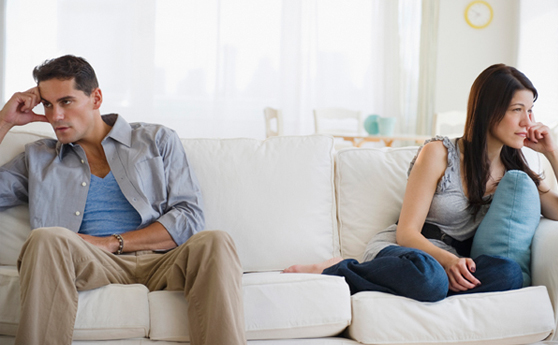 Guardianships, Conservatorships & Adoption Attorneys in Utah
A guardianship or conservatorship can provide necessary protection and maximum freedom.
If something unfortunate happens to someone you care about you may need to have a power of attorney or health care power of attorney. At Witt and Associates, out of Lehi, UT, our lawyers realize that guardianships and conservatorships, while providing protection through supervision, can limit that person's freedom. Our attorneys take their job very seriously and are committed to providing high quality counsel and service for your family. Please arrange for a free consultation through our office if a member of your family may now or in the future require help with management of finances or daily affairs.
Since loss of function is often progressive, you can make arrangements while an elderly member is still able to help in making the decision regarding appointment of a guardian or conservator. In progressive conditions such as Alzheimer's or dementia, it is important to designate your chosen representatives early on.
Guardianship
A guardian is responsible for making decisions regarding an incapacitated person's living situation and personal affairs. Many people just need a little help with personal care such as someone to organize their medical care or to oversee their living conditions. Some people need constant supervision, in which case the guardian would be responsible to arrange for and oversee care in a nursing home, an assisted living facility, or a home setting.
Conservatorship
If a person has been determined to be mentally incapacitated and has assets that will be wasted, the court will appoint a conservator to manage his or her assets. In some cases the conservator can also serve as the guardian. The probate court conducts an annual review of the management in either case.
Utah Adoption Attorneys
When it comes to adoptions, you may have asked yourself these questions before hiring the kind of excellent adoption attorney Utah citizens deserve:
Can you adopt someone else's child as a stepparent?
Should I adopt through a private agency?
Do Utah's adoption laws give grandparents the right to adopt a child if his or her parents can't provide adequate care?
What are the advantages to having a lawyer help with the adoption process?
We'd be happy to answer any of these questions and more.
Please contact our office and receive a free consultation with an adoption attorney Utah. Our attorneys are licensed and respected law practitioners. We are committed to helping people grow their families through the unselfish act of adoption.
Whatever kind of adoption you're interested in, our law firm will provide you with the answers you need and the in-depth knowledge of Utah, interstate and international adoption laws that may be necessary to proceed through the complex adoption process.
Our practice helps with:
Stepparent adoptions and the corresponding termination of parental rights
Foster care adoptions
Grandparent adoptions
Special needs adoptions
Adult adoptions
Open adoptions
Private adoptions
Agency adoptions
In-state, interstate and international adoptions
Moving Forward
At Witt & Associates we understand the immensely personal nature of the decision to adopt and have the highest respect and admiration for the people we help guide through this process. We want our clients, and their children, to be in the best position they can be moving forward, even after the adoption itself is complete. With us by your side, you will have an adoption attorney Utah is proud to call one of its own advocates of lawful adoptions.
We are careful to provide clients with clear understanding of the law and of the various advantages, disadvantages, issues and obstacles that may come into play given their unique situation.
If you are interested in completing an adoption and in the type of service we provide — please contact our office for a free initial consultation with an attorney.

Fill out this form for a
free consultation
with our office today!