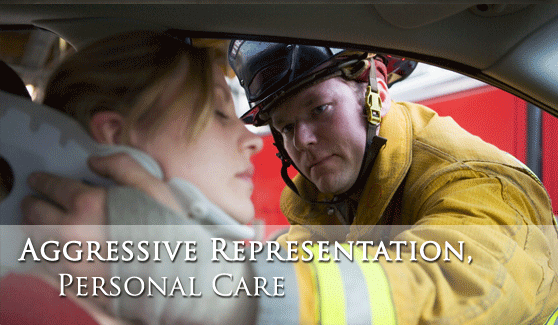 Motorcycle Accident Attorney
As more and more Americans own motorcycles, motorcycle accidents have increased over the years. Motorcycle accidents can be caused by many things such as road hazards, pot holes, limited visibility, motorcyclist invisibility, motorcycle defects, weather, or negligence.
It is important after a motorcycle accident to seek medical help immediately. Other information should be gathered at the scene of the accident like insurance information, contact information of any witnesses or people involved in the accident. Police should be called and a police report filed.
Motorcycles provide little if any protection in an accident, and injuries can be devastating. Medical bills and injuries can cause significant financial hardship. Insurance companies will want you to settle for as little as possible. Don't allow them to make you settle. Call an attorney.
Witt and Associates has been representing clients involved in motorcycle accidents for years. We have the experience and the diligence to make sure our clients receive the settlement they deserve. If you need help, call our office today for a free consultation. We won't collect any fees until your case is won.

Fill out this form for a
free consultation
with our office today!