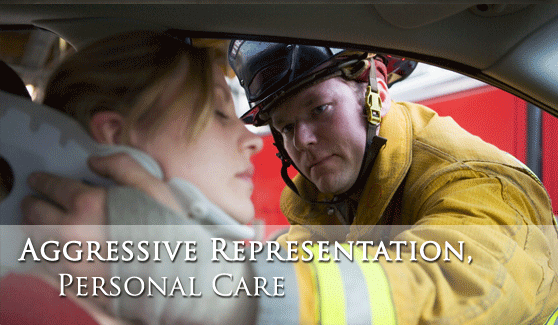 Pedestrian Accident Attorney
Pedestrians can be some of the most vulnerable and unprotected travelers on our roads. They don't have safety restraints or airbags, and aren't protected inside a cage of steel. Chances are, if a pedestrian is involved in an accident with a vehicle, there are going to be significant injuries. Over10% of the traffic deaths each year are from pedestrian accidents.
Drivers have a legal duty to watch for pedestrians and to yield for them. Some drivers fail to watch the road they are driving on. Accidents are commonly caused from inattention, sleepiness, intoxication, or are distracted while talking on a cell phone or listening to music. Sometimes laws are deliberately ignored which cause pedestrian accidents.Most accidents with pedestrians are caused while pedestrians are obeying laws, and walking on sidewalks, crosswalks, or other designated walking areas.
Accidents can cause long term disabilities and impairments. It is important to contact an attorney immediately if you have been involved in a pedestrian accident. Witt and Associates will help you get the compensation you need to pay for medical bills, lost income, lost qualify of life, and more.
We represent our clients aggressively and diligently. Call our office today and you can speak directly with an experienced attorney for no fee and no obligation.

Fill out this form for a
free consultation
with our office today!