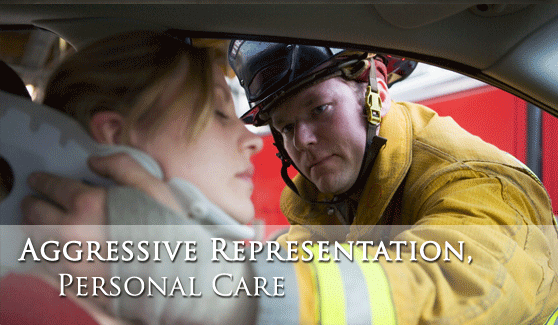 Semi Truck Accident Attorney
Semi-truck accidents can be devastating to occupants of passenger vehicles and cause catastrophic injuries. There are more than 400,000 accidents each year involving large trucks, including 18-wheelers, and thousands of fatalities.
The effects from an accident can last for years. Chances are, a small settlement from an insurance company won't cover all of your expenses resulting from the crash for the rest of your life.
Our attorneys have been dealing with large truck accident victims for several years, and understand the type of compensation that should be expected in different types of accidents. Back problems, headaches, neck pain, and other problems can last the rest of your life without proper treatment, and treatment can be expensive.
Many people feel uncomfortable hiring an attorney, believing we will sue the person who caused the crash. This is rarely the case. We can normally negotiate a settlement with the insurer of the driver without going after any personal assets of the driver. Insurance companies exist to cover these types of accidents. Make sure you get the settlement you deserve. Call our office and speak with an attorney today.

Fill out this form for a
free consultation
with our office today!