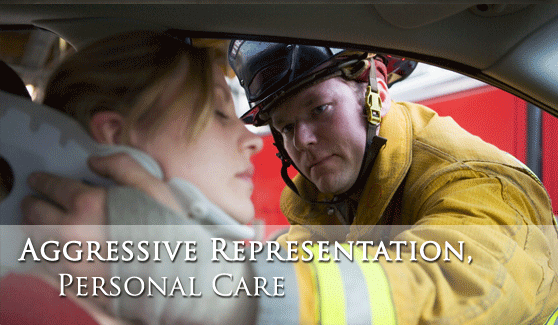 Slip and Fall Accident Attorney
A slip and fall accident may seem to many like a trivial matter. The truth is, slip and fall injuries can cause devastating injuries and financial hardship. People have received permanent spinal cord injuries, or be constrained to a wheelchair for the rest of their lives due to a slip and fall. Sometimes these falls can be caused by objects in a walking path, a hole, or a slippery substance.
There are many factors to consider in this type of injury, such as lighting in an area, witnesses, the severity of the injury, whether someone had been careless, and the completed report at the time of the fall. It may be important for you to take pictures of the area of the fall and testimonies of any witnesses will be important.
If you have fallen on your own property, it is important that you repair it. Once there has been an injury, you will be more likely to be held liable on any subsequent injuries in the same location.
Slip and fall accidents can be complicated and it is important to have somebody who knows the law fighting on your side, and ensuring your safety in the future. Contact Witt and Associates and speak directly with an experienced attorney today.

Fill out this form for a
free consultation
with our office today!