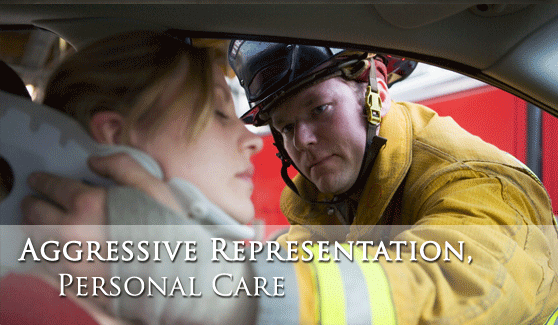 Utah Auto Accident Attorney
Witt and Associates is a team of credible, professional and knowledgeable criminal defense and personal injury lawyers in Utah. In need of an auto accident attorney Utah residents can count on? We can help you get the protection and compensation that you deserve.
Road Accidents
With the pace people and activities are progressing in our society today, a road accident can happen if you are not careful. Statistics say that as of July 2011, 103 traffic fatalities were already reported in Utah. There are numerous factors that may lead to an automobile accident - drunk or drowsy driving, driver distractions such as using a mobile phone or listening to loud music while driving, violent weather conditions (heavy rain, sleet or snow) and defective automobiles, to name a few. The reasons may vary, but one thing is for sure: automobile accidents choose no victim.
Finding The Right Utah Auto Accident Lawyer
If you or someone you know was injured in a car accident, the wisest thing to do is to get in touch with a reliable Utah auto accident attorney from our firm. Our Utah auto accident attorney will carefully look into the matter, delve into the facts and check all sides of the story in order to determine the best resolution to your concern. You need the kind of settlement and representation that only an auto accident attorney Utah can rely on can provide.
More than a decade of providing valuable legal counsel and representation has garnered us expertise in handling auto accident cases. Rest assured that we will walk you through all the necessary steps to be taken, from filing the report to navigating the conditions of your car insurance and stating your claims. While it is true that we cannot reverse the consequences or undo the damages, what we can do is to provide you with the peace of mind that you need by assuring you that you will receive the compensation that you need and deserve. Contact our office today for queries or consultations.

Fill out this form for a
free consultation
with our office today!