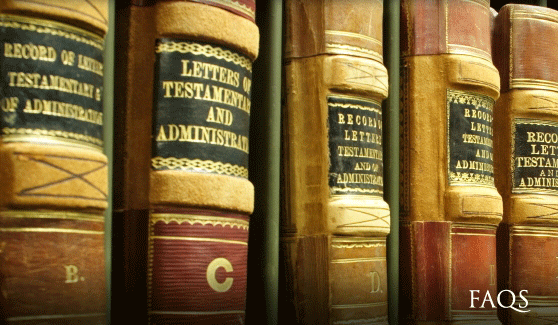 Utah Personal Injury FAQs
Q: I Was Injured. Can I File A Lawsuit Against The Party That Caused My Injury?
A: In general, when a person is injured as a result of another person's negligence, the injured party may pursue a claim against the party or parties that caused the injuries. You are entitled to compensation for your injuries if it is found that a defendant was negligent and that such negligence was a cause of your injury. Any personal injury case depends on liability, damages, and whether or not you can collect from the negligent party or parties. Even if you were partially at fault for your injuries, you may be entitled to recover a portion of your damages. Utah has adopted a modified form of comparative negligence. Under this doctrine, a claimant's action is barred only if his fault equals or exceeds the combined fault of all defendants and other responsible persons. The claimant's recovery will be reduced in proportion to his degree of fault.
Q: Who Is Responsible When A Person Is Injured?
A: The law of personal injury is concerned with determining who may be responsible for your injuries and how much they should be required to pay for your damages. Personal injury is part of the law of torts, the legal term that includes many types of injuries to people and their property. Every tort claim must include four basic elements including duty, breach of duty, damages, and proximate cause. The defendant must have a legal duty toward the plaintiff. The defendant must have violated that legal duty. The plaintiff must have suffered some harm for which the law allows an award of monetary damages. The defendant's breach of a legal duty must be related to the plaintiff's injury closely enough to be considered a proximate cause of the injury.
Q: How Do I Decide If I Need To Hire An Attorney?
A: Whether or not you should hire an attorney to assist you with your personal injury case is sometimes a difficult decision. There are some situations for which you may not need an attorney, such as for very minor injuries or disputes. In Utah, an individual or business may use a small claims court if the problem can be settled for $7,500 or less and if the court has jurisdiction over the matter. If your injury is a minor one that will not result in any incapacity, or substantial medical care, then you may be able to settle it yourself in small claims court. However, if the person you are suing is insured by an insurance company, then the defendant will likely be represented by an insurance company and small claims court may not be the best solution. Also, it may be a challenge to seek certain kinds of damages in small claims court to the extent some small claims judges are not as familiar with personal injury protection benefits as the judges are in regular civil court.
Q: How Much Will An Attorney Cost?
A: Most attorneys who believe a case has merit will take the case without payment up front. They will take the case on a contingency basis, which means they will receive a percentage of your award if and when you recover for your injuries. Contingency fees average between 25 and 40 percent. Most attorneys charge a smaller percentage if the case is settled before the attorney does all the work necessary to go to trial. In medical malpractice actions, contingency fees are limited to one third of the amount recovered. If you and your attorney agree to a contingency fee, the attorney must put the agreement in writing and provide you with a signed copy. Some attorneys may charge an hourly fee or a flat fee for their services.
Q: How Long Do I Have To Hire An Attorney?
A: The law requires that you file a lawsuit within a specified period of time depending on the nature of the claim and the entity that caused your injury. This is referred to as the statute of limitations. Failure to file suit within this time frame prevents you from filing suit at all. In some instances, there are various exceptions to the statutes of limitation that may extend or limit the limitation periods. There may be special claims presentation requirements for claims against state and local government. For example, in Utah, governmental agencies must receive notice within one year of the time the claim arises. Some limitation periods are tolled for claimants who are minors or mentally incompetent. For these reasons, it is important to consult an attorney as early as possible to be sure you don't miss a crucial deadline.
Q: How Will My Claim Be Processed?
A: Although most of us would prefer to avoid filing a lawsuit or going to court, it is sometimes necessary to pursue litigation to get full value for your claim. Lawsuits usually become necessary when there are disagreements with the other party's insurance company over who caused an accident or how serious the injuries are. You should be sure not to sign any documents without prior review by an attorney. You need to attend all scheduled doctor appointments in order to document your injuries. Accurate records should be kept of time you missed from work, medical bills, and property damage repairs. You can document your damages with photographs of your injuries or photos of property damage.
Q: What Damages Can I Recover?
A: You are entitled to recover for any actual damages that were proximately caused by the wrongful conduct of the defendant. Actual damages refers to the amount of money it would take to fully compensate you and place you in the same position you would have been in had the injury never taken place. You can recover for losses such as costs of reasonable and necessary medical care, property damage, car rental expenses, costs of domestic services, and loss of earnings. The law allows compensation for future medical and care expenses that the claimant can prove will be reasonably necessary to treat the injury. The claim may include income the claimant can prove will probably be lost in the future because of the injuries. Loss of earning capacity is also allowed when the patient proves he or she is less able to earn a living as a result of the injuries.
Q: How Can I Determine How Much My Claim Is Worth?
A: Attorneys are prohibited from promising that they will obtain a certain amount of money for you. For purposes of settlement, a claim is valued upon an estimate of what a jury would likely believe the case to be worth, taking into account the severity of the injury, the effects of the injury on your life and the negligence of the other party. If you were partially at fault for the accident, the amount of damages will be reduced proportionately. Benefits received from some collateral sources may be used to reduce your recoverable economic damages. Any settlement will be reduced if there appears to be a good chance that the claim will not be successful. Other factors that may reduce the damages include past medical history, pre­existing injuries, and prior claims history.

Fill out this form for a
free consultation
with our office today!